Shop Small and Independent at Delray Beach Kollective
If you are looking for a unique shopping experience, Delray Beach Kollective should be on your list. This collective shop opened its doors in August 2022 and has been a huge success since then. 
With more than 60+ south Florida-based local artisans and small business owners, this shop supports independent brands that you may not find elsewhere.
Here are some of the exciting brands you can discover at Delray Beach Kollective:
Great for Gifts
Great for Gifts
by Tammy offers handmade coasters and trivets that are perfect for a cup of coffee or a drink. But the best part? You can customize them with your own photos or sayings, even if it's something you want to keep just between you and Nana. Remember, what happens in Miami stays in Miami!
Ganapati Crafts Co.
Ganapati Crafts offers a beautiful collection of fair trade handcrafted products. From over 100 unique designs in wool-felt toys to handwoven bags, each item is crafted with care and attention to detail. Most of the felt products are 3D designed and needle felted, while the bags are handwoven from Ata grass and finished with real leather straps.
By shopping with Ganapati Crafts, you are supporting talented makers and designers who are paid fairly for their work. Discover the perfect fair trade gift or addition to your collection at Ganapati Crafts and embrace the beauty of handmade crafts.
Nomad Soul Designs
Nomad Soul Designs is a unique brand created by Rebecca, a talented artisan who specializes in handmade jewelry.
Rebecca makes everything herself, and her collection features beautiful Malas that consist of 108 beads and are made with linen thread tassels. Her bracelets are available in various sizes, including larger sizes, ensuring that everyone can find the perfect fit. Nomad Soul Designs is a perfect choice for anyone who appreciates beautifully crafted jewelry that is made with care and attention to detail.
Delightful Treasures
Jim makes wire jewelry pieces using 14K and Sterling Silver, while his wife Holly creates stretch bracelets, fashion necklaces and earrings.
Howard Sherman Art
Howard Sherman is a talented artist who creates beautiful and unique paintings of Delray Beach, Florida.
His collection features stunning depictions of downtown and ocean/seaside activities that capture the essence of the area's beauty and charm.
Delray Beach Pavilion. Howard Sherman. violinhw@comcast.net  and 781-799-0871 contact info.
Annushka Art
Anna, an artist originally from Lithuania and currently residing in Delray Beach, is the creative mind behind Annushka Art. She is known for her love of mixed art techniques and media, which she expertly combines to create unique and beautiful pieces. Anna also offers custom art services for those looking for a personalized touch to their collection.
Chic Vibe
Chic Vibe offers a unique style concept that combines various elements such as textures, colors, metals, stones, and fabrics to create exceptional accessories that complement your individuality. The name Chic Vibe was chosen for its definition of distinctive fashion associated with a fashionable lifestyle, and the movement and feeling that can be sensed. Our creations are a result of analyzing ideas and formulas to understand you and the world we live in, resulting in original, fresh, and authentic products that add value to your style.
SOULsticeSky
Lisa Sky designer SOULsticeSky creates one of a kind vintage US Army camouflage, denim & flannels, T's, Tanks & sweatshirts. We use popular icons like evil eyes or hamsas & Rock-n-Roll themed patches, inspirational quotes & rhinestone designs to embellish clothes. Sequin, rhinestone, heat transfers & embroidered appliqués. We can use your favorite denim jacket or your business logo!! We take up-cycled clothes and new clothes and breathe new life into them, we give them a modern hip vibe!
Life in Tea
Life in Tea by Cameron is a cozy little tea shop located at the end of Delray Beach Kollective. Here, you can find a variety of tea blends and tea accessories that are all personally crafted by Cameron. If you're looking for something refreshing, you can even grab a bottle of iced tea. Born and raised in Miami, Cameron is passionate about introducing Caribbean culture through his tea. In addition to tea, the shop also sells records, and soon, books. Come and enjoy a cup of tea while browsing through the shop's unique offerings.
Plan Your Visit to Delray Beach Kollective
Don't miss the chance to explore and support independent brands while enjoying a unique shopping experience at Delray Beach Kollective. With a diverse selection of products, there is sure to be something that catches your attention, so be sure to plan your visit soon!
Store Info
Delray Beach Kollective
424 E. Atlantic Ave, Delray Beach, FL 33483
https://www.kollectiveshop.com
Store Hours: Mon-Sun 10am-10pm
Author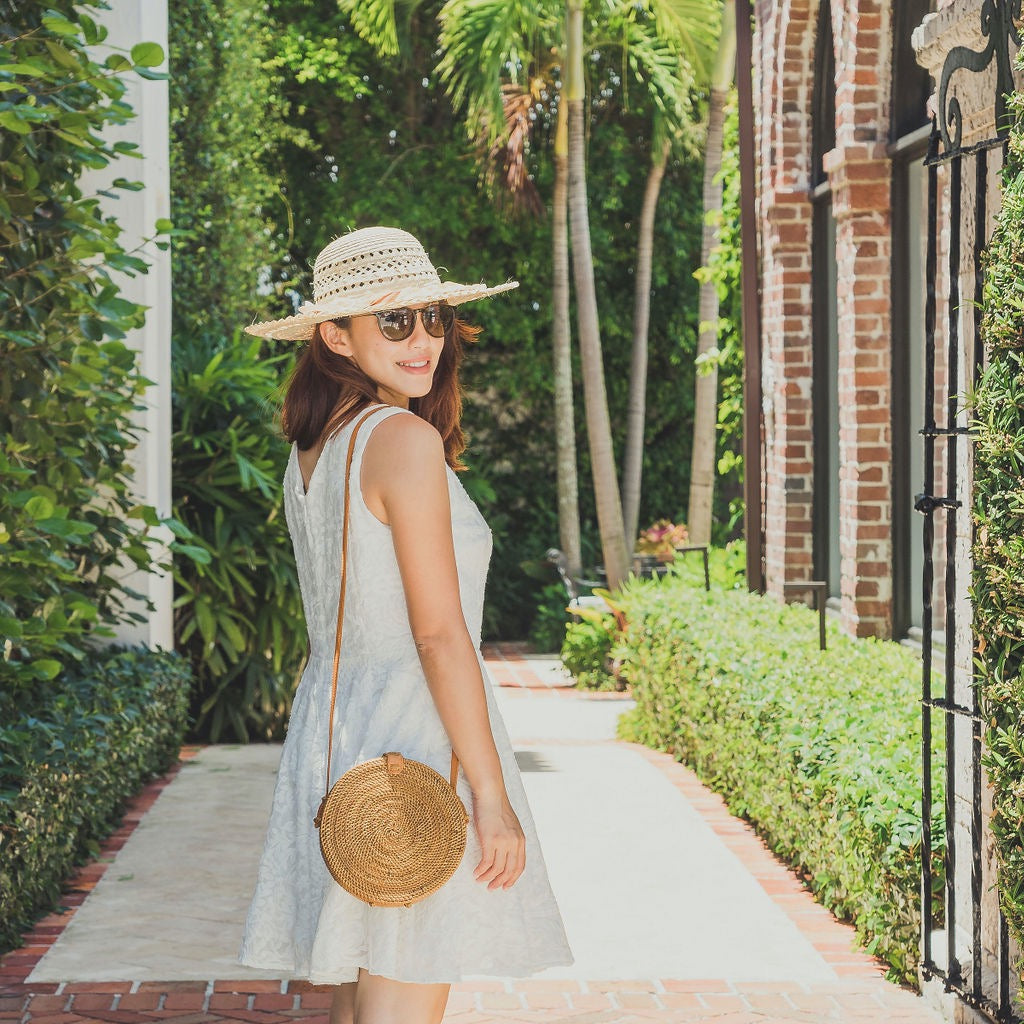 Yian Chang
Owner of Ganapati Crafts Co.
Yian, a Taiwanese Floridian, operates as a handicraft vendor, offering a range of charming and unique products including felt finger puppets, nursery decor, holiday ornaments, and handwoven bags. Be sure to visit Yian's brand, Ganapati Crafts Co., to explore her creative and one-of-a-kind creations.